To get a brief about me I will use a quote from Mehedee83 ,
Just A Simple & Ordinary Human Being, Who Thinks Himself That He's Different.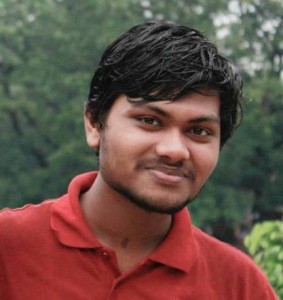 So that 's to describe me. 😛 Anyways I am Ahmad Firoz/Firoz Ahmad From Bangladesh.Yeah ! I look like the image on the right of this page. Currently, I am working as a product designer in two startups (i.e: Dingi & Cookups). I've completed my grad in BSc in CSE at Southeast University.Though previously I have interest in tech but studied in hotel management.
I am a freelance web & graphic designer also. I used to lead a boring mechanical life. Love everything around me. Correction please .. Love to capture everything around me( Don't think about the odd things now) though I don't have a DSLR camera( Update: I have a DSLR camera now. But due to my laziness and/or work I can't-do photography often 🙁 ). I guess I don't need to mention that I am a tech addict and an open source enthusiast :).
Well, there are lot more things that I like. Here are few terms about my interests and me,
Product Designer| Open Web Lover| Open Source Software Enthusiast | Hackintosh/Windows/Arch User | GNOME Fan| Hip Hop & House Music Fan | Tech Addict| Android Admirer| Movie Addict | Social Network Freak| Adobe Addict 
Thanks for your precious visit & hope you'll enjoy the articles of the blog.
Ahmad.